TactPlus EasyTactix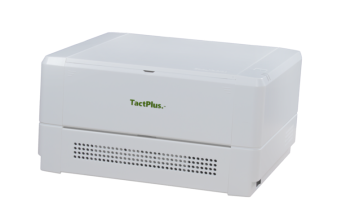 The TactPlus EasyTactix thermal printer is marketed as a compact, lightweight and portable printer for producing low volume braille and tactile graphics using thermal paper.
External link to vendor information about the EasyTactix thermal printer.
DBT Control File listing for: TactPlus EasyTactix
External link to Vendor Contact information.
Click here for the complete list of embossers supported by Duxbury DBT.
Duxbury DBT supports virtually all commercially made embossers. If you have concerns about any embosser model, please e-mail support@duxsys.com