Enabling PED-30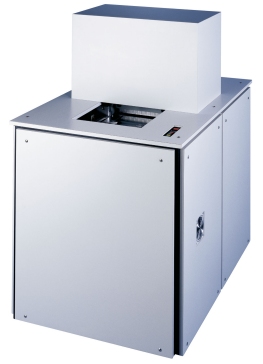 Current Vendor information about the Enabling PED-30
Plate Embossers are large, expensive machines used by braille presses to produce metal plates for braille printing. These are custom created for the customer. The only time we learn about plate embossers is if we have a customer who has one. Over time, we learn about the special needs of these devices.
DBT Control File listing for: Enabling PED-30
Click here for the complete list of all the embossers supported by Duxbury DBT.
Duxbury DBT supports virtually all commercially made embossers. If you have concerns about any embosser model, please e-mail support@duxsys.com